Jesup Physical Therapy
Our office provides physical therapy care for a wide variety of musculoskeletal conditions. Commonly treated conditions include:
Arthritis Disc problems
Low back pain to include stenosis and facet syndrome Sciatica
Neck pain and associated upper extremity pain
Spinal degeneration disorders
Temporomandibular joint (TMJ) disorders
Hip and knee problems
Shoulder problems
Cervicogenic headaches
This office utilizes a multitude of state-of-the-art physical therapy modalities to include ultrasound, electric muscle stimulation, soft tissue mobilization, massage therapy, and myofascial release.We also utilize Decompression Traction of the cervical and lumbar spine. This safe and effective modality results in significantly improved function and decreased pain for disk herniations in the neck and lower back. These are all commonly called "passive" therapy as the patient is generally lying on a table or sitting in a chair and having the therapy performed on the body part in question.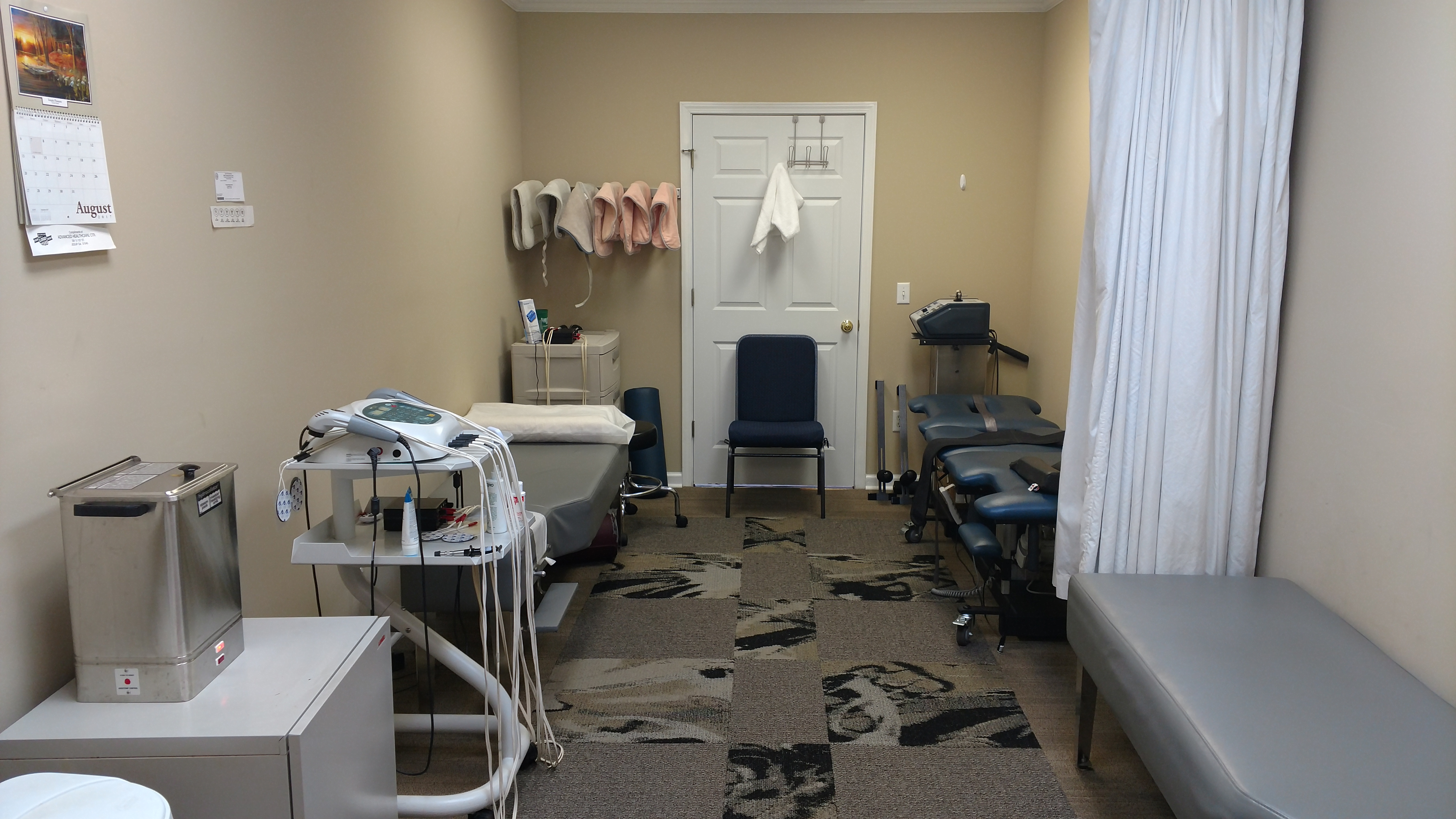 Active therapy requires the participation of the patient. This type of therapy includes specific strenghtening and stabilization exercises, specific core training and assisted and active joint mobilization. Active Therapy is instituted after the patient's initial complaints of pain and/or restricted range of motion is diminished and they are then able to participate in an active exercise program. One-on-one supervision by the physical therapist with the patient results in a quicker improvement and more effective resolution of the patient's condition. Physical therapy programs are designed and developed to specifically meet the needs of each individual. We focus on educating the individual to continue their specific training program upon completion of the physical therapy treatment in this office. A program can be designed for the patient who has no access to more advanced gym type equipment by utilizing simple rubber bands, physio balls, pillows, mats or even chairs and the wall. If the patient has access to more advanced exercise equipment, a detailed program is developed for them to continue on their own after treatment has been discontinued in the office.